"Whatever you call Lion he's more than a trophy too few in number across far less habitat in a land with more people." – (American Lion Foundation) 
Lion, the jungle king, the majestic and the care-taker of fictional Narnia is no more solely in jungles. Lion cubs and adult lion can be seen among people either on instagram or streets of Ghaza. The love for keeping lions as pet is becoming popular in all classes of society. This trend has given impetus to the lion cubs facts.
When it comes to the promotion section of mountain lion cubs, the words of sellers go like this:
"The selling price of the animals ranged from R2500 and for a 2 week old  lion cub to R16000 for the black leopard cub."
"We have some lovely

lion cubs

for sale to any loving and caring homes ready to spoil them with much love and care. All my babies are very friendly and sociable and are current on all shots. They have all their papers and license. They are home and potty trained. They come from the family of big cats and from a pure breed. They have been declawed as well and would be coming with all their toys and feeding menu .The are still bottle feed with milk until they would get to ten weeks of age. White lion cubs are just four weeks old as of now. This is your perfect opportunity to own a cub"
Christian, a British celebrity and professional model was sold as a cub in a London department store taken from his zoo-caged parents. Two men bought this cub and kept it as a pet. When this cub turned into a lion, it was given to live as a wild lion in Africa. This story has inspired million of hearts.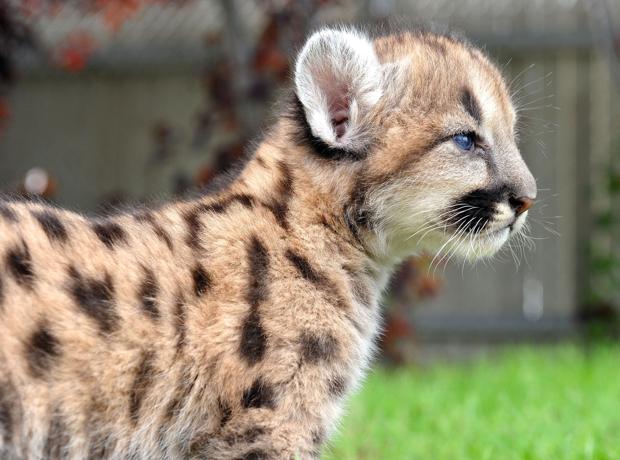 The breeders who present mountain lion cubs for sale have some monetary purposes as well. They attract people with sugar -coated descriptions. They claim themselves as rescuers with sanctuaries. They exaggerate the facts by saying that cubs enjoy the blowing in face and dangling down by holding under front arms.
Those who want to take photos with white lion cubs are satisfied by saying that close up photos with flash do not harm the cubs. They make people believe that it is legal and safe for humans to have contact with cubs. Another lie based on monetary purpose is that the exhibitor does this  promote conservation in the wild.
Photo with a lion cub and adult lion on Instagram has become the status symbol in Gulf Arab states. A person gets the click with lion or cheetah posing alongside Mercedes or Lamborghini or motoring along in a speedboat. Having the company of wild cat is thought to be the representation of wealth side by side with bravery.
Lion Cubs Facts
The shutdown of Harrods pet department after nearly 100 years created chaos among masses. It was the first ever store famous for its supplies of exotic animals. It was Harrods that sold Christian to two Australian backpackers, John Rendall and Anthony Bourke in 1969 for pounds 3,500. The lion cubs are sold in majority in Saudi Arabia, Qatar and the Emirates. The animals will end up in private collections and homes as trophy, pets and status symbols.